Lane Sharman, Managing Consultant, Asset Developer

Lane directs the development and advisory services of Solana and is the acting CEO of

Transform Water and Power

. He developed the

Transform Energy Asset

and is a trusted Developer of Energy Assets worldwide.

The Transform Energy Asset platform delivers cleaner and cheaper electrical energy as a Distributed Energy Resource (DER). It is a composition of software, metering, generation, storage, and water as a natural battery. The software elements are open source and proprietary to Solana Energy and other companies. His Pending Patent for Hydroelectricity and Water Generation is available for licensing and use wherever there is an energy imbalance from renewables.

LinkedIn Profile. Bio.
​Ryan Hanna, Engineering Consultant

Ryan Hanna is one of San Diego's foremost scientists and mechanical engineers on software, power and distributed energy systems. He obtained his PhD from the University of California, San Diego and conducts research in the Solar Resource Assessment and Forecasting Laboratory directed by Professor Jan Kleissl. His current research concerns grid integration of dispatchable resources, renewables, microgrids, risk, and energy policy. Ryan develops energy storage dispatch algorithms coordinating storage systems and solar PV. View his research

here.
---
In Memoriam
Jack Hegenauer, Science Advisor

​Jack is one of the finest physicists and bio-engineers working on applied research related to energy storage. He has developed numerous systems in service of cities and greenhouse gas reporting; hybrid vehicle design; monitoring air quality; and, algae design.

Jack,

I will never forget what you stood for and the grace of your delivery.

​-Lane

Powered by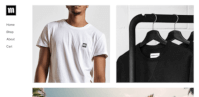 Create your own unique website with customizable templates.